Cupcakes Made by Sylvestermouse & Daugher
Today on Fun Food, I want to share my all time favorite cupcakes!
Panda Cupcakes are perfect for anytime, any occasion, any birthday, or just for the pure fun of creating a fun food masterpiece.
I first made these Panda cupcakes several years ago with my daughter. We had a blast working together and even more fun serving this adorable cupcakes to our family and friends. Everyone loved them. Not only are they adorable, they are also delicious!
How to Make Panda Cupcakes
Oh, and did I tell you they are really easy to make! By combining and decorating two cupcakes, one small and one large, you get the adorable panda shape. Oreo cookies provide the perfect way to create the panda's paws.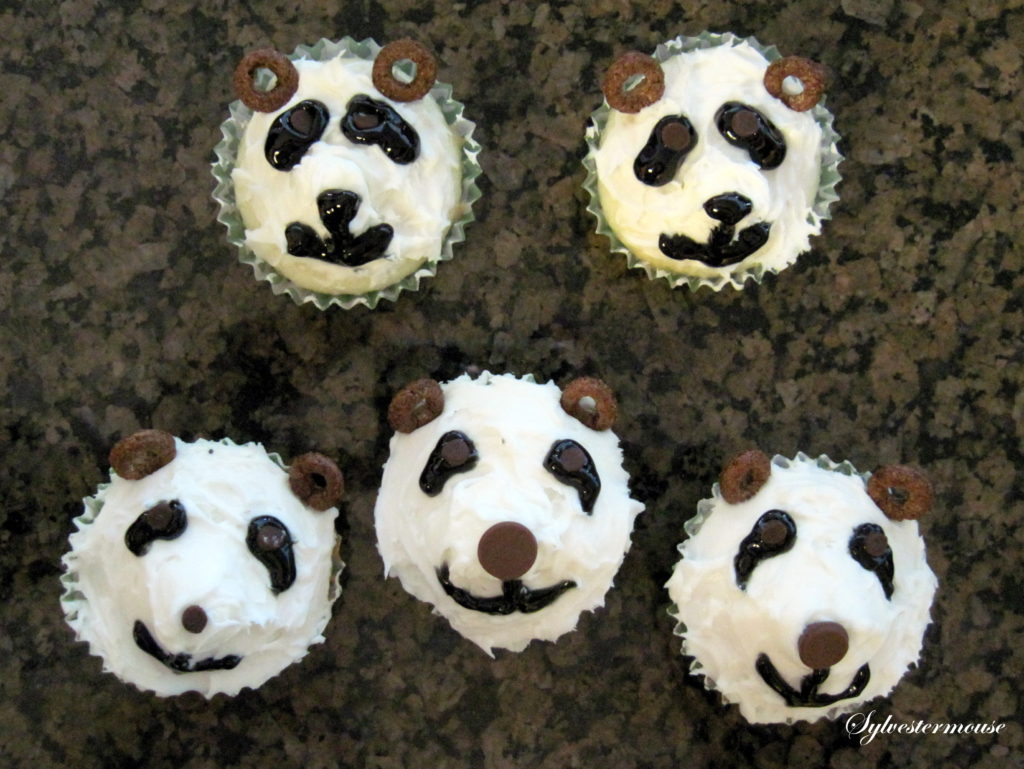 Panda Cupcake Faces by Sylvestermouse
Each cupcake is unique because you a are giving each one their own face with a few dabs of decorating gel. But, they are all adorable! They make you want to hug them instead of eat them.
If you are looking for a cupcake that is fabulous, yet easy, adorable and fun, these Panda Cupcakes simply cannot be beat. They are perfect for a child's birthday party, a classroom party, or simply created for your family.
I highly recommend letting children help you decorate these panda cupcakes. They can easily add the chocolate chips for the nose and eyes even if they are not old enough to handle the decorating gel. This also gives you the opportunity to teach children about working in the kitchen. Baking cupcakes together is a great way to introduce them to the world of baking. With the Panda cupcakes, you might even get the chance to teach them how to correct or cover decorating mistakes.
Kids love being included when creating Fun Food!
For a step by step tutorial, visit: How to Decorate Panda Cupcakes
by Cynthia on Cooking for the Holidays
Note: The author may receive a commission from purchases made using links found in this article. "As an Amazon Associate I earn from qualifying purchases."